Events in February 2015
E-Gangs :: Visit of the Team from Teen Challenge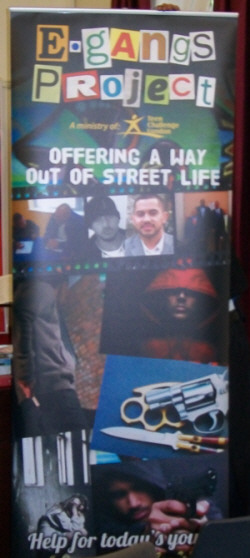 On Sunday 1 February 2015, we were thrilled to have a visit from Paul Dayes and the E-gangs team from Teen Challenge. Paul shared his testimony, which can be heard in the audio section of the website, and explained how he had been led of the Lord to start this important work amongst young people in London. His wife later shared more, comparing their experiences with that of the Israelites of old when they were released from their bondage in Egypt.
During the meeting, two young men who are currently on the programme shared their testimonies of what the Lord had done in their lives.
A former New York policeman, who is now associated with the Teen Challenge work in Ilford spoke of his experiences back in the USA and here.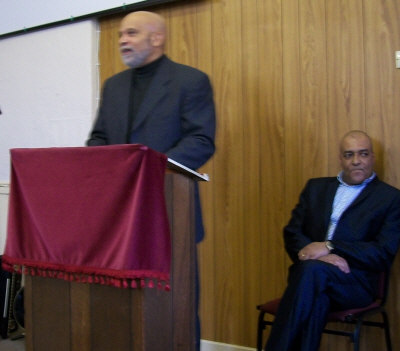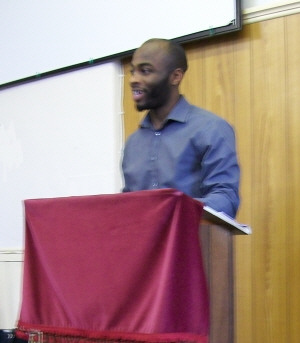 Coffee Morning with Billy Graham Film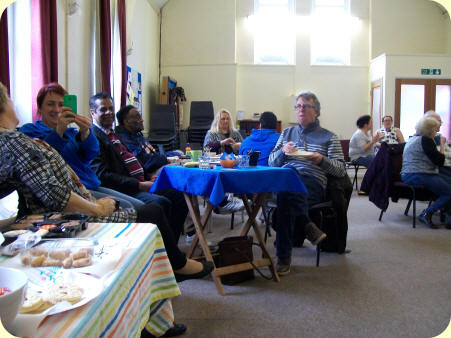 On Saturday, 28 February, we had an enjoyable time of food and fellowship. During the course of the morning we watched the Billy Graham film "Lose to Gain". There were three wonderful testimonies of how the Lord saved and transformed people's lives when, after seeking for meaning and purpose, they came to a place of repentance and asking the Lord Jesus to come into their lives to save them. What a transformation then took place!