Events in September & November 2013
Big Breakfast at Gun Hill Church :: Saturday, 23 November 2013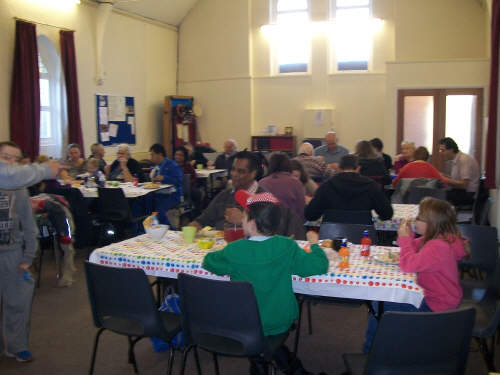 Our cooked, full-English breakfast events are very popular. It was good to meet again and to be able to chat over a good breakfast, with a variety of other foods and snacks available. Young and old alike were encouraged by watching a short film, towards the end of the morning, about William Tyndale and the important role he played in bringing to this country the Bible in English.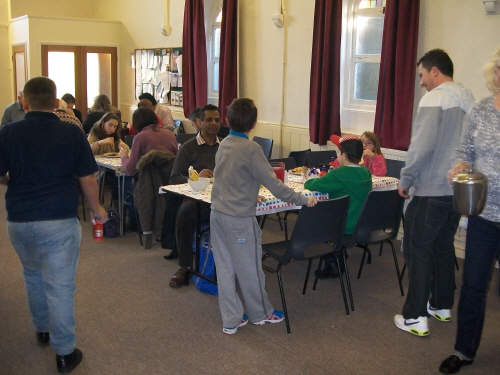 Young People Enjoy Buffet Meal at Aroma Restaurant :: Friday, 27 September 2013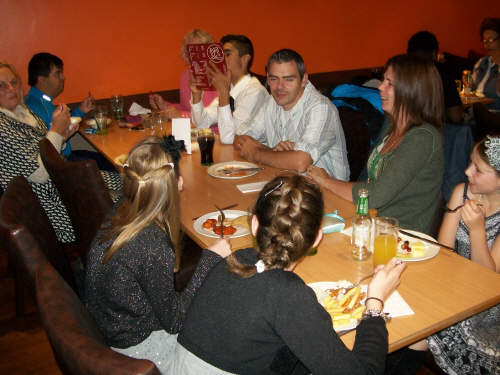 Our visit to the Aroma Restaurant in Basildon took place on Friday evening of 27 September. As usual, we had a good time and, of course, there was plenty to eat and enjoy.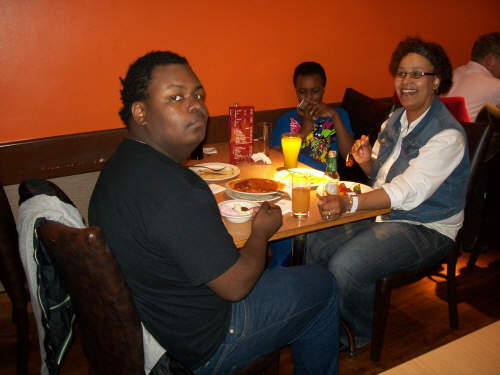 Open Air at Pitsea Market :: Saturday 21 September 2013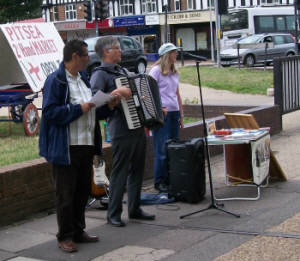 Open Air work continues on the third Saturday of every month. On Saturday, 21 September, there was a particularly good response in terms of people asking for literature and making enquiries.