Back to Testimony Page
Hannah Carter
Set Free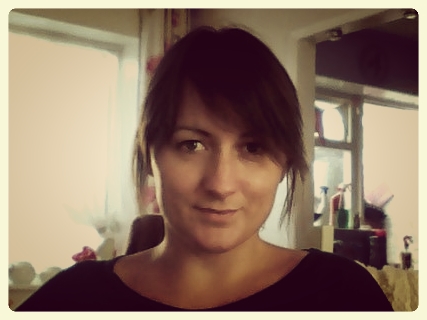 I was born into a Christian home where I lived quite obliviously to the troubles that surrounded us. I was very happy and didn't really question much, as most children donít. When I was 11/12 my world became very real, I was sexually abused on and off for a period of I think 6 months or so. I never told a soul; I protected my family and Him. Once it stopped I thought "that's good I can go back to normal." Well, thatís not quite how my story went.
I started slowly but surely going off the rails and finding "love" in men (who, looking back, just abused me also; I was young, too young, they didn't care. They promised the world, took what they wanted and left. That leaves you with the same scars as abuse you know. You may not believe me but it does). This destructive life style led into cocaine addiction, alcohol abuse, self abuse. I won't say I hated God I just never gave him a thought. To me Christians were more dangerous that non-Christians. I kept trying to turn to God. He kept me safe. Looking back, my life could have turned out so bad, but through it all He kept me.
When I met my husband at 17, I shied away from him as he was different to the others. He didnít lie or pretend to flatter me, he actually loved me. In the first few years of our marriage I gave him hell, but he just loved meÖ I honestly believe God sent me Paul to show me in some small way how Christ loves me. So I fell pregnant and sadly at 3 months miscarried twins. I again went into depression, cocaine abuse and nearly lost everything, but a year later I fell pregnant again. This time we had twin boys, perfect, beautiful little boys. My faith kept cropping up and my atheist husband began to show signs of faith also. There was no Big bang. I can't tell you the day or the time but just over a period of time we started to follow the Lord. We got involved in a church with lovely people, but we seemed to base our faith on our church experience, so if something went wrong in church our faith was shaken, and If a Christian was horrible to us, (which we can sometimes be) our faith was shaken. It seemed I laid down the burden of my past and took up a burden of religion, trying to earn Gods love, thinking being involved in committees and groups etc would somehow earn me brownie points. Eventually I was exhausted and we felt God calling us out of the Church. I was confused and so was everyone else, but we felt it was right. After a while I wanted to go back because I was lonely; I had no one. I felt maybe it was just me being prideful or something but we went back and knew it wasn't right.
So anyway about a year or so passed and we finally got it!!!! If Jesus loved me while I was a sinner, by me trying to do these good works to earn something, it was like an affront to God. Was what he had done on the Cross not enough? Did I think I could somehow add to that? I realised I had nothing to offer Him that he wanted, well except one thing... My life. I could not earn my way to his favour; I already had it. He died to give it to me, WHAT??? It's really that easy? Yes! I have nothing to offer God. He gave his Son so I could be free, free to live for him. Me, this filthy sinner, in all my muck and shame, He looks at me through Jesus and sees me perfect, justified, clean, whole. Now His love in me and my Love for him and my desire to live for him causes me to do good works, not to earn myself a better seat in Heaven but because I adore him, I am free to Love him.
Lay all your burdens at the Cross, because there, in his finished work on Calvery is fullness of Joy, fullness of life, all I need. It's never been about us you know. It's all about Him, and how much He Loves us. John 3:16 the most well known verse in the bible, "For God so LOVED the world (you and me) that He gave His only begotten Son, so that WHOSOEVER (anyone rich, poor, fat, thin, black, white, slave or freeman) believes in Him, shall never die, but have ever lasting life." Don't you want that? Don't you want freedom? You only have to ask Him. He can completely set you free from bondage. He won't say, "Oh you're saved, still live with your addictions. It says that whom the Son sets free is free indeed. He can't lie. He will set you free. I don't desire drugs, I don't desire alcohol or nicotine!! I am free from it, free to live His victorious life, and so are you.
Back to Testimony Page

The Church at Gun Hill is an Elim Pentecostal Church
Elim Foursquare Gospel Alliance :: Registered Charity 251549 (England & Wales)